Makeover Solutions-Upload Your Photo
Before you can try on hair styles in your account at Makeover Solutions, you will need to upload a photo of yourself. If you do not have a photo available, you can try on various hair styles using the models available.
Photos can be downloaded from a digital camera or scanned in and saved in .jpg format on
your computer and then downloaded from there. Makeover Solutions has a great support team, so if you are having any technical issues, just drop them a note and they will take care of you.
Our model Susan has uploaded her photo in to her account and made the various adjustments for eyes, mouth, shoulders and face shapes. This section will help you figure out your face shape and measurements of your face in order to try on hair styles that are more suited for your look.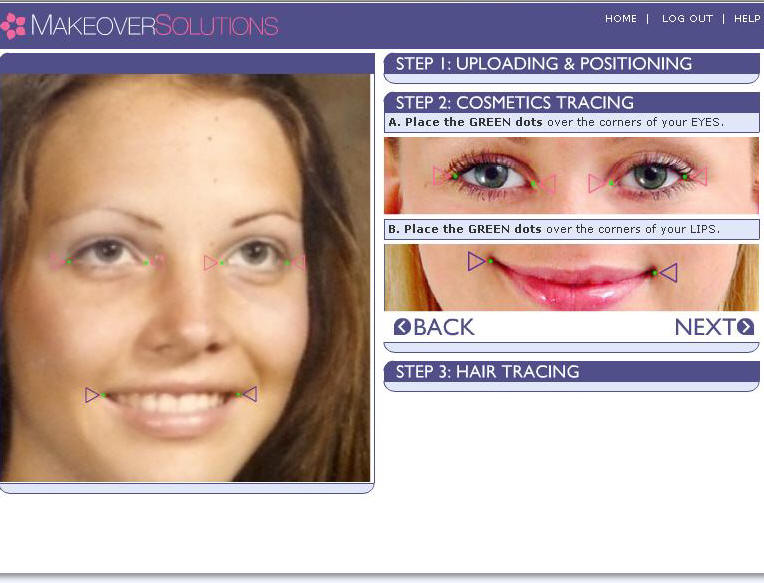 You have to adjust the shape and position of your eyes and mouth. Easy to use--just drag the little circles to the corners of your eyes and mouth.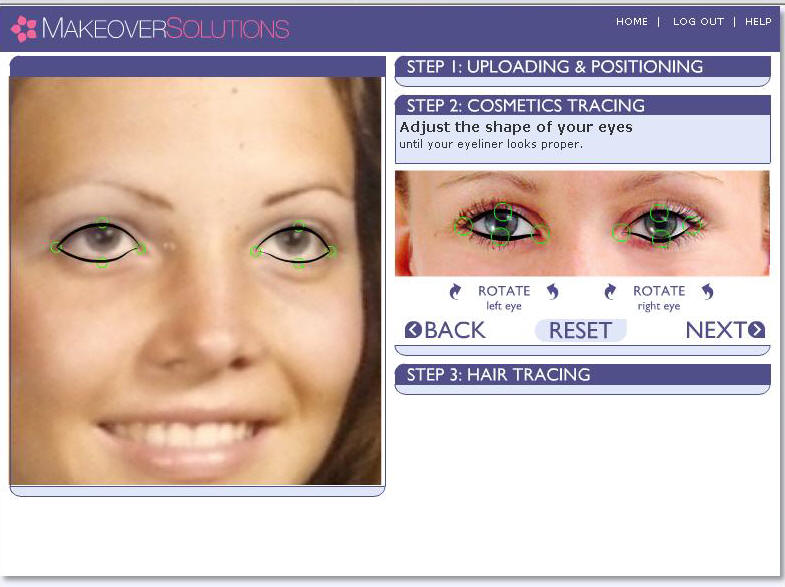 You also adjust the shape of your eyes.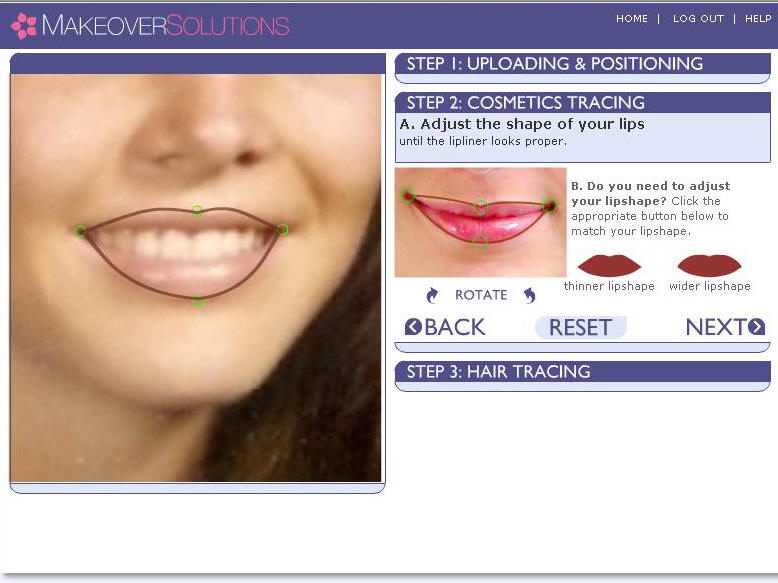 ..And the shape of your mouth.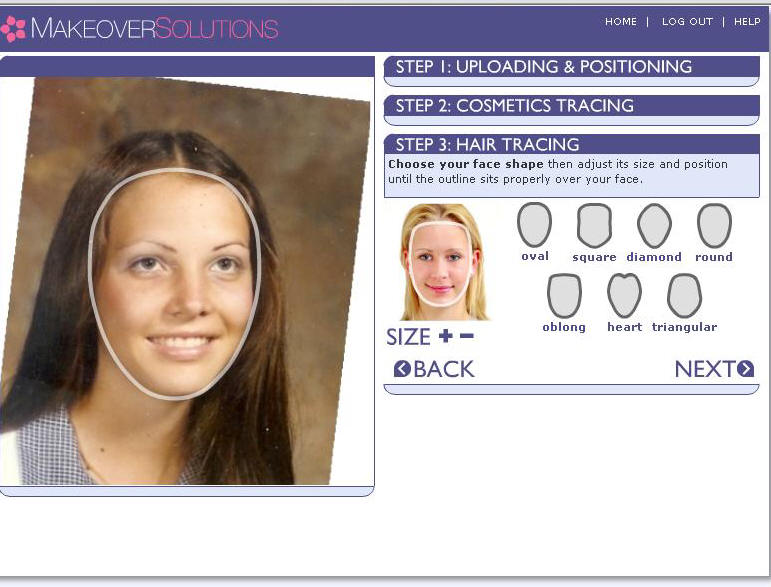 ..And her face shape. The oval figure matches her face shape the best.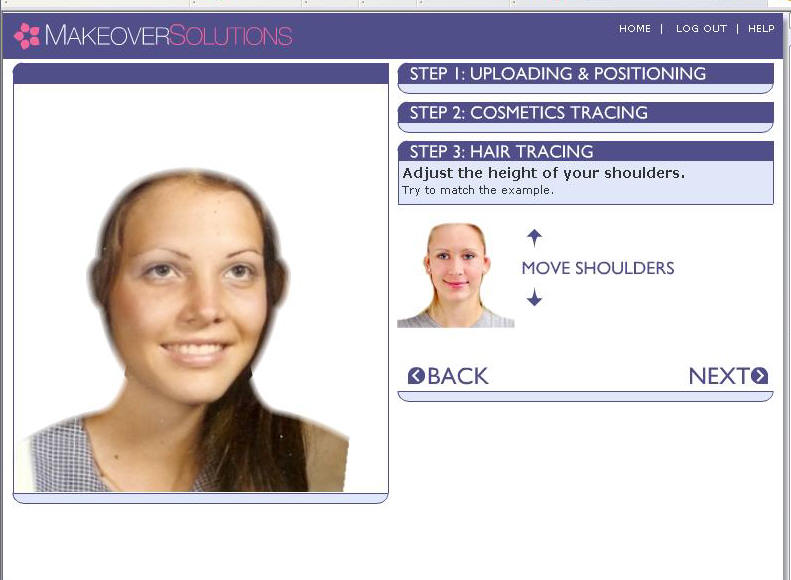 And the height of her shoulders is adjusted.
Now we are ready to go try on some hair styles. Continue to SHORT Hair Styles