Makeover Solutions-Makeup N Stuff
At Makeover Solutions you can try on various makeup choices such as eye shadow, lip stick, lip liner, mascara, teeth whiteners and more.
Susan experimented with various looks and choices.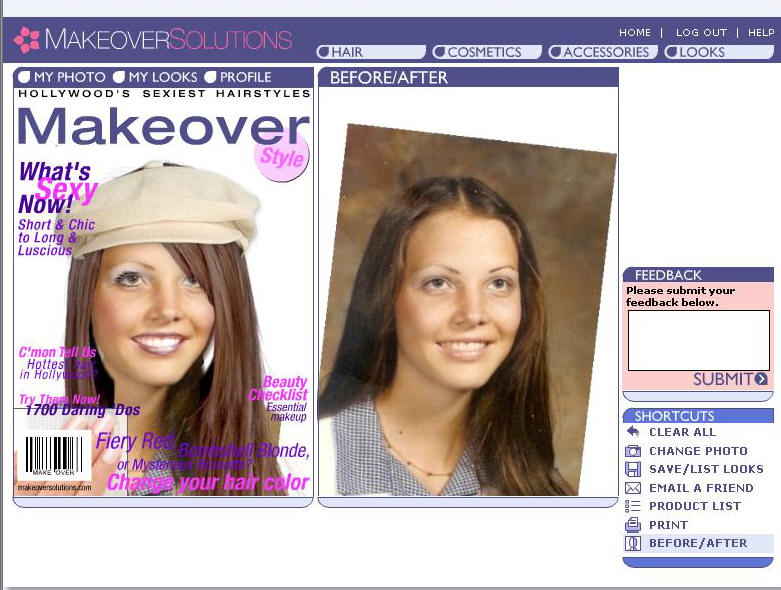 Here you can see a before and after photo featuring the hair style, makeup and accessories that Susan really liked.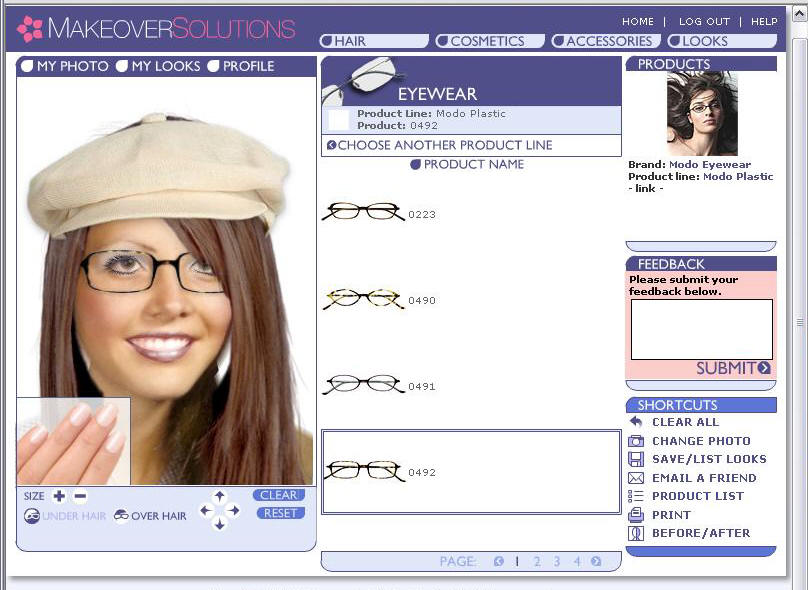 Here is the style that includes makeup, nails, hat and glasses. Experimenting with various styles and colors is really enjoyable.
Read the Makeover Solutions conclusion