Makeover Solutions-Medium Hair Styles
Susan is now trying on various medium length hair styles. See examples below of some of the style that she really liked.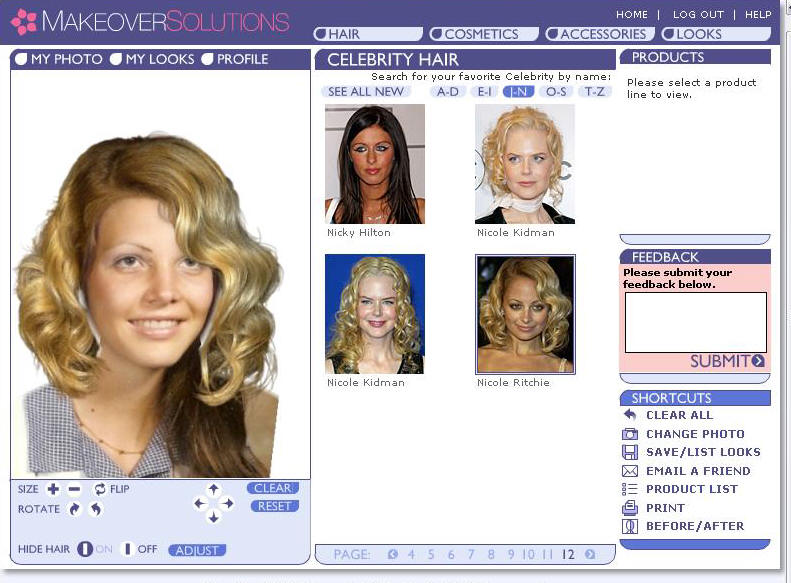 This is celebrity Nicole Ritchie's hair style. It has the vintage movie star look with the waves and curls. The blond hair doesn't look too bad on Susan, although it is no where near her natural coloring.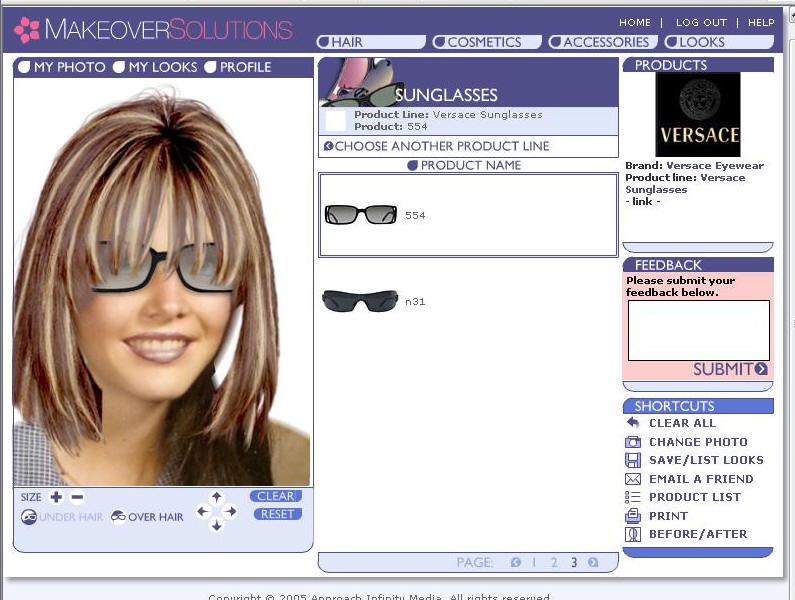 Check out this medium hair style, complete with sunglasses, highlights, eye shadow and more.
Susan really likes this style, but thinks that the long bangs hanging in her eyes may very well drive her nuts. The blondish highlights may be a little to extreme for her more subtle personality.
Susan likes the medium hair styles above, but wants to venture over to the Long Hair Styles and see what is available