Makeover Solutions-Updo Hair Styles
Finally, Susan is going to try on some updo hair styles and get some great ideas
how to wear her hair to prom this year. You can also find options for wedding updos and other formal occasions.
Check out some of these great looks below, along with some extra features in Makeover Solutions that you can take advantage of.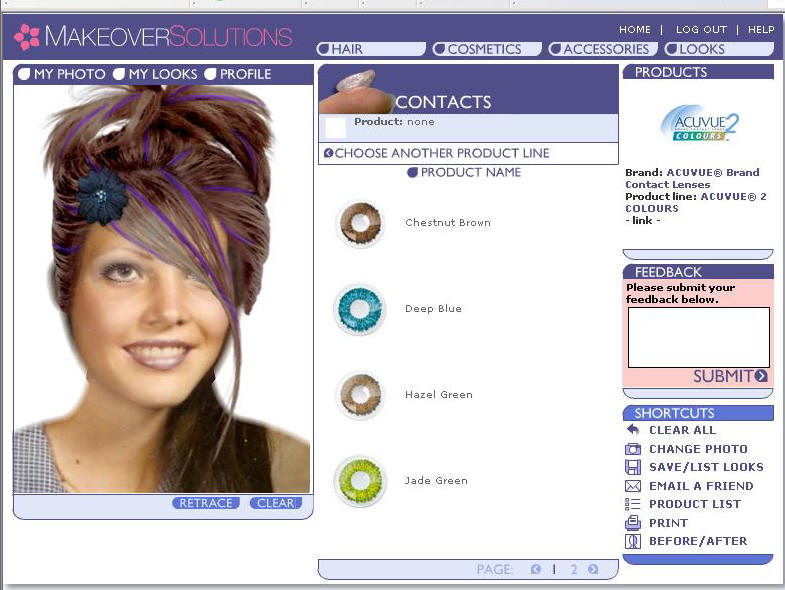 Susan tries out some wild colors here with purple highlights and a blue flower barrette. The part is done on the very far right and hair is draped across the face.
Very unique look!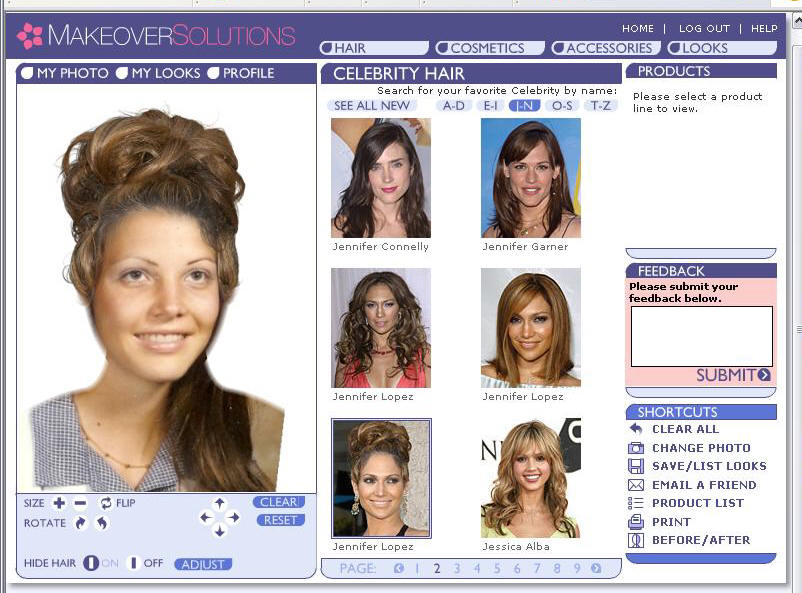 This is an updo from celebrity Jennifer Lopez. It looks okay on Susan, but she is not crazy about how it makes her forehead look so high.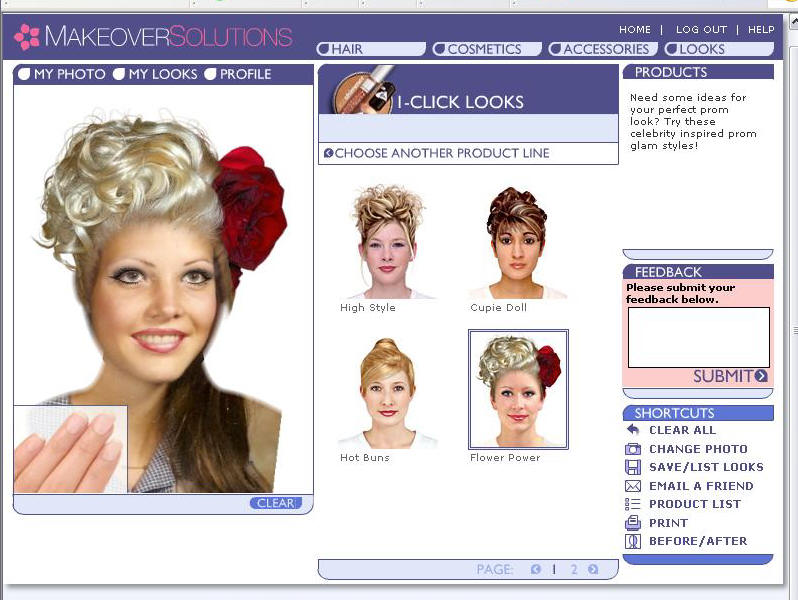 This is a classic updo hair style straight from the south. It has a beautiful red flower on one side and lots of curls on top. Very stylish and a possibility for prom, depending on what type of dress Susan decides to go with.
Susan tries out the Magazine Cover option for What's Sexy Now. She makes a great cover doesn't she?
Try thousands of hairstyles, makeup colors & accessories on your own photo!