Makeover Solutions-Celebrity Hair Styles
We all want to look glamorous. What better way to look glamorous than to copy the hair styles that famous celebrities wear!
See additional celebrity hair styles that Susan tried on at Makeover Solutions.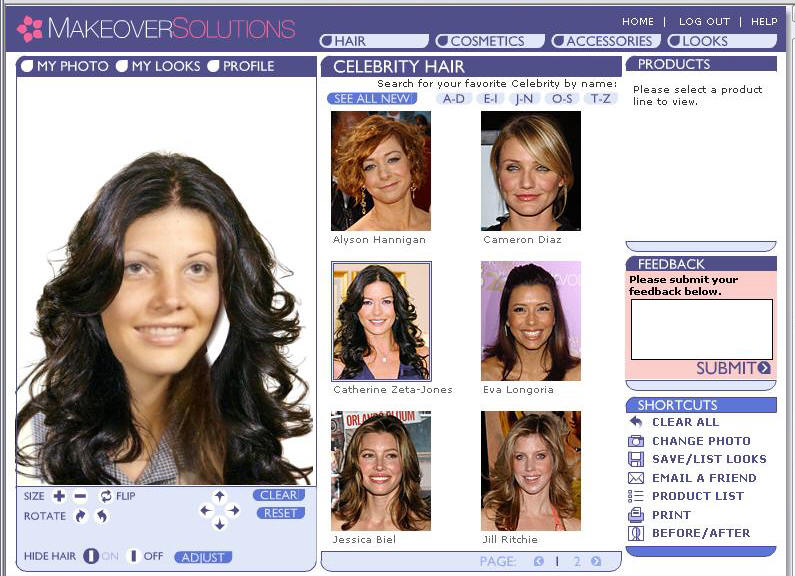 This is celebrity Catherine Zeta-Jones hair style. Susan is not too crazy about how the hair style and the black color look on her.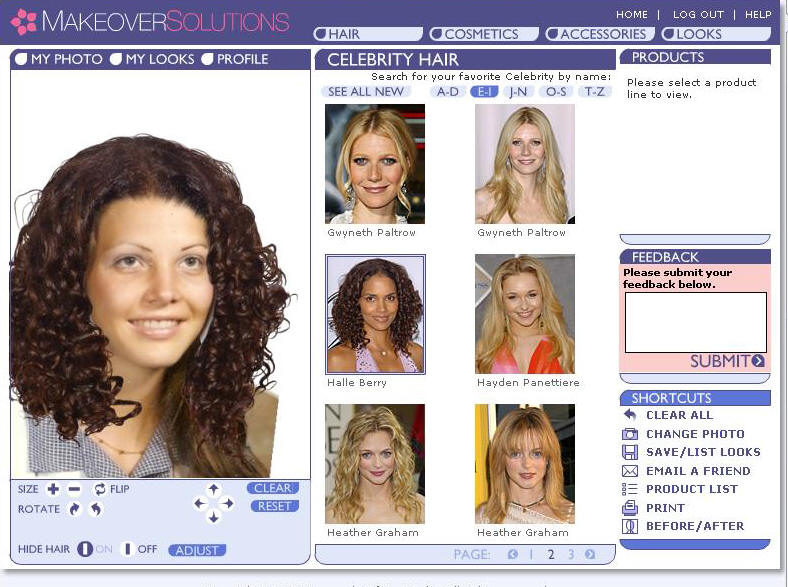 This is celebrity Halle Berry's hair style. It definitely looks different than Susan's everyday look. The reddish hair color is definitely an option for some day.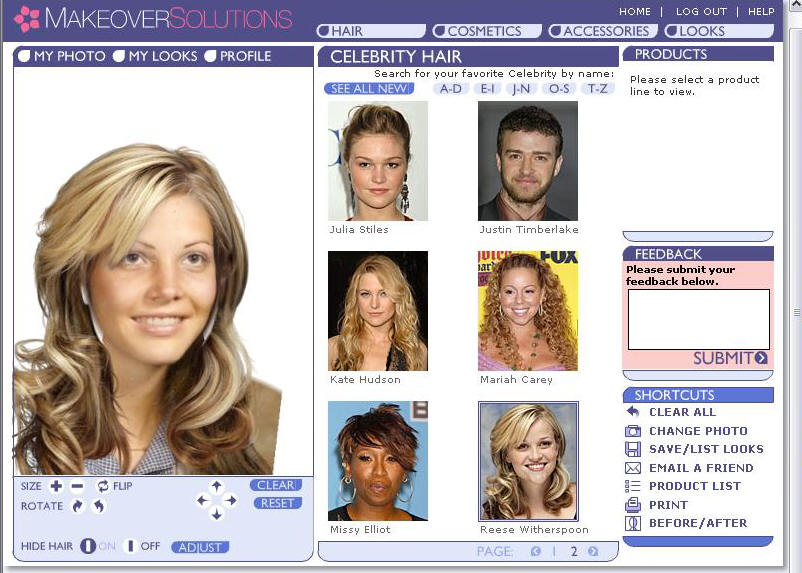 Susan tries on celebrity Reese Witherspoon's hair style. It has some potential. Susan likes the way the different colors look with her skin tone.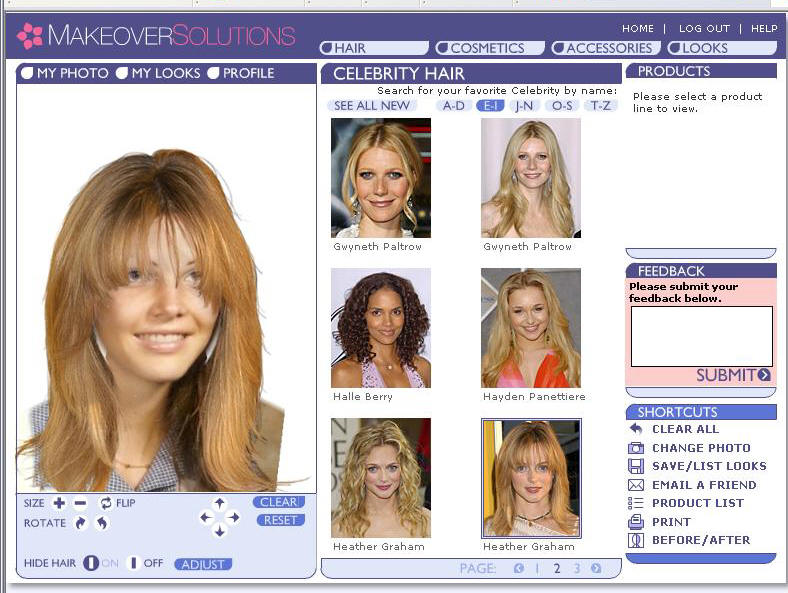 Finally, Susan tries on Heather Graham's hair style. It looks really nice. Except the long bangs right in the eyes may become a nuisance after awhile.
Susan is off to the Updo Hair Styles to try on a few styles for Prom.