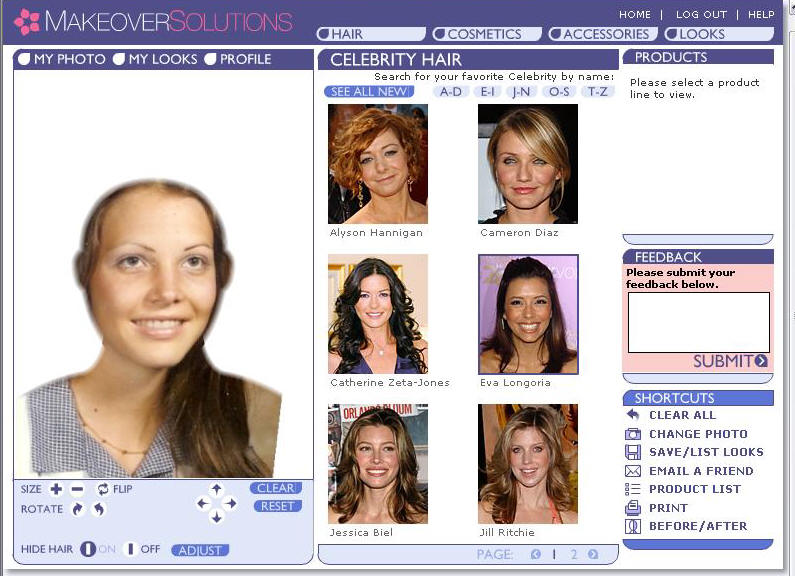 Makeover Solutions-Short Hair Styles
Our model Susan has uploaded her photo in to her account at Makeover Solutions and made the various adjustments for eyes, mouth, shoulders and face shapes.
Now she is ready and anxious to try on some short hair styles. Here are a few screen shots of some short hair styles she tried on.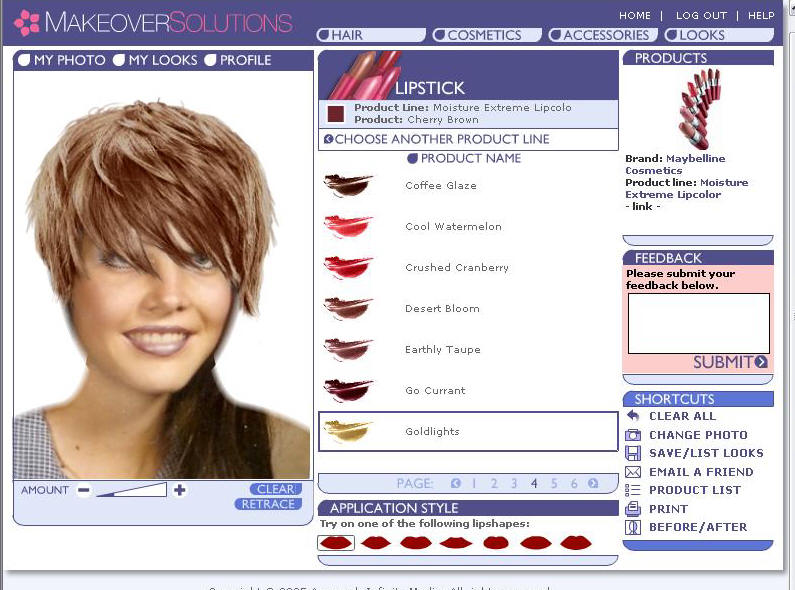 Susan also added makeup, blush, lip liner, lipstick, eye shadow, eye liner and mascara to this short hair style.
She decided to see what a lighter brown hair color would look like. Her natural hair color is more of a medium brown.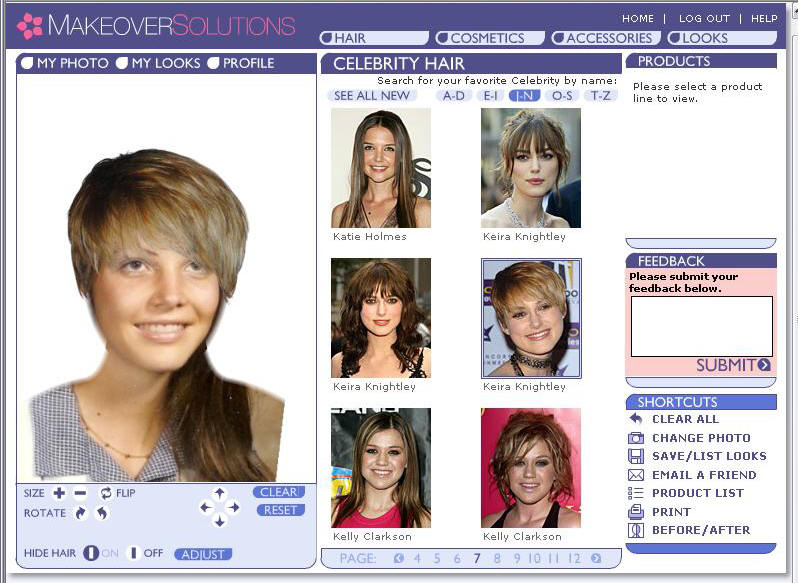 The short hair style above is very similar to the short hair style that Keira Knightley has worn. Very long bangs in front and short layers on the side.
Although Susan likes the short hair styles that she tried on and thinks that they look okay on her, she is not keen on the idea of having short hair. She has been wearing her hair either medium length or long her entire life.