The Hair Styler

Trying on Short Hair Styles

Because I am so tall, I have never been a fan of short hair styles. I always feel like short hair makes me look even taller. One time in middle school I cut my hair really short, and since then I have never cut it short again. I absolutely hated it.

Today, however, we have been shown many very cool looking short hair styles that look totally awesome. Take Lisa Renna for example, or Halle Berry, Kiera Knightley. All of these women have worn very flattering short hair styles.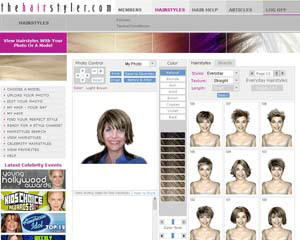 Here is a short hair style that I actually liked. It features a few bangs with the hair length just above chin level.
This is the type of hair style that would probably look really good with a few highlights throughout.
I'm not running to the salon just yet to get this look, but I have added it to my list of possible styles.
I think the biggest plus factor for this hair style would be the amount of time required to style the hair. Right now I have long hair, past the shoulders. It takes a good 10-15 minutes just to dry my hair and then another 10 minutes or so to flat iron. I am guessing that this length of hair style would require no more than 5 minutes to blow dry and 5 minutes to flat iron. Definite Plus in the time department.